Enrolling into Workspace One UEM using Okta as the IdP is a great way to leverage your existing identity solution, whilst adding Workspace One to check device trust and add management.
1 -This article presumes the following:
You've connected Workspace One UEM to vIDM, if not, follow this guide.
You've added Okta as a IdP within vIDM. If not, follow this guide.
2 – Now that these pre-reqs are in place, we need to change the vIDM policies to leverage Okta as the IdP. This will automatically re-direct all users logging in to Okta. The example below is set to macOS but the exact same configuration can be set to iOS.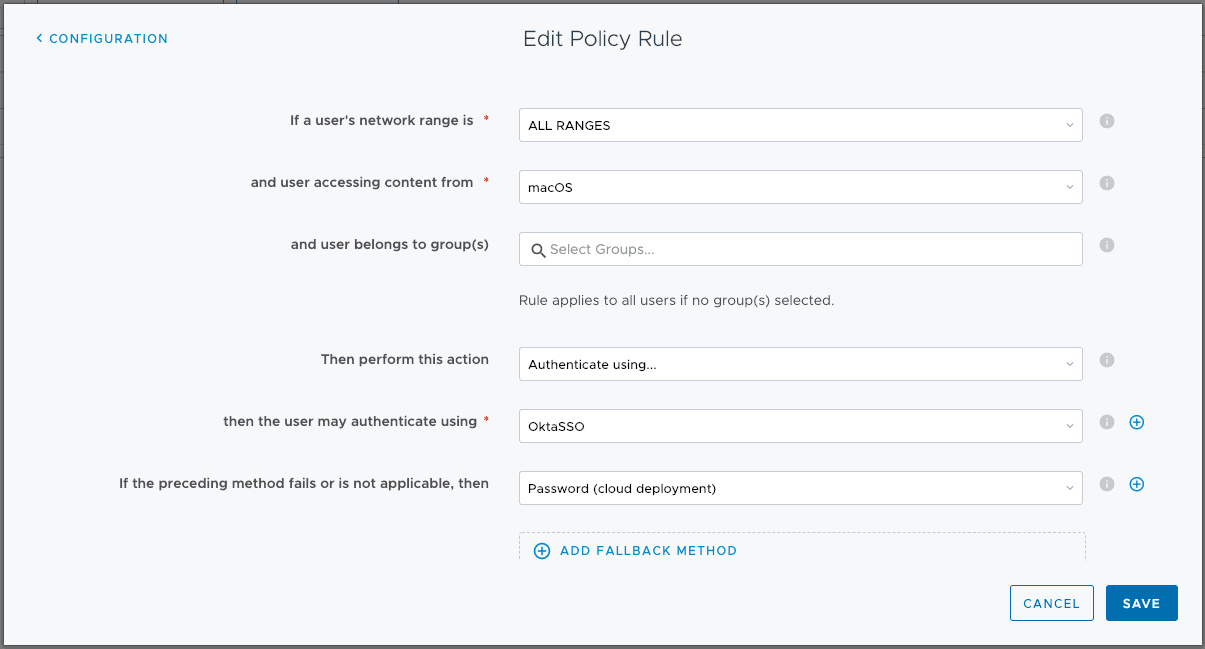 Sales Engineer specialising in Unified Endpoint Management (UEM) and Identity Management.
Technical Expertise:
o Okta – Identity Management – Providing single sign on services to applications
o VMware Workspace ONE – Configuring and managing AirWatch components across all device types.
o Digital Transformation – Helping organisations implement and deploy a modern strategy for UEM
o Networking – VPN, DNS, DHCP
o Device Management – macOS, iOS, Android, Windows and Rugged Devices
o Cloud Solutions – Azure, Office 365, Identity Providers, VMware AirWatch
o Server – Windows Server, Active Directory, Exchange